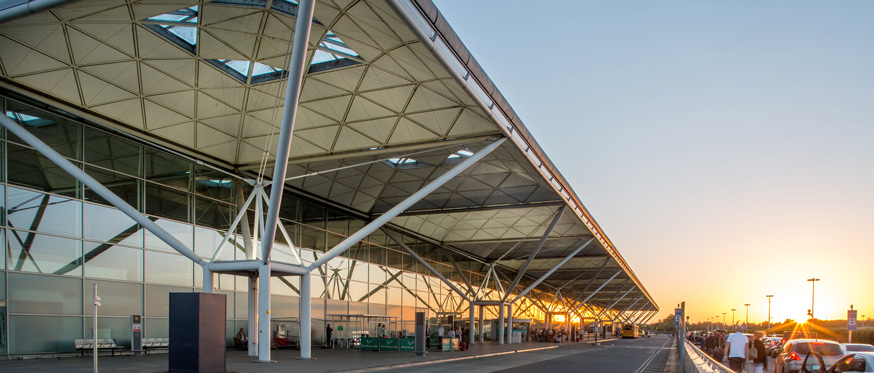 London Stansted Airport is London's third-busiest airport, currently serving around 18 million passengers a year. Many leading low-cost scheduled airlines have made Stansted their base.
MAG now serves nearly 42 million passengers through its ownership and operation of Manchester, London Stansted and East Midlands airports. Its property and facilities management arm, MAG Property, is responsible for the Group's estate and also the development of Manchester's Airport City. We support the UK Government's commitment to the principles of sustainable development in the aviation industry, striking a balance between economic, social and environmental considerations.
MAG's overall strategic intent is to increase long term shareholder value by generating profitable growth, developing its assets and deploying efficient and customer focused operating processes throughout the business. More than just a regional success story, the Group's airports and property business already contribute more than £3bn to the UK economy and support thousands of jobs.
See our latest Annual Report & Accounts.
For further information visit MAGairports.com
CAVU
Founded by MAG (Manchester Airports Group) and backed by over 80 years of aviation expertise, CAVU is striving to revolutionise airport travel. Pre-book, online or in the airport, CAVU's solutions make travel more seamless and enjoyable for passengers and more profitable for clients and partners.
Community relations
Find out more about community relations at London Stansted Airport