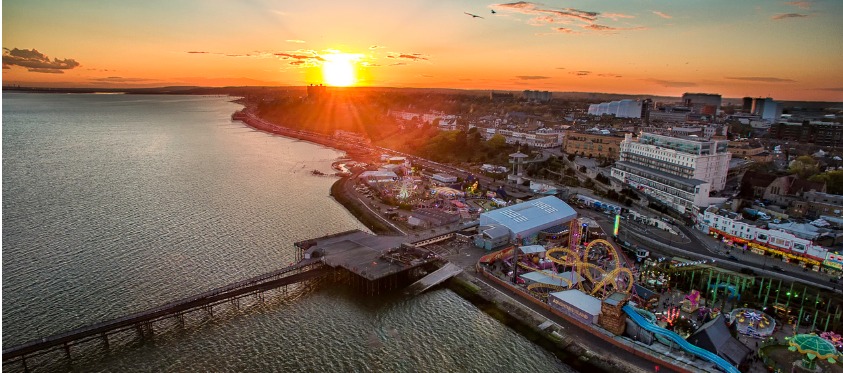 London Stansted Airport to Southend-on-Sea
The picturesque seaside town of Southend-on-Sea is one of the closest holiday resorts to London Stansted Airport, sitting only 40 miles southeast. Getting between the town and the airport by car, coach and train is a breeze.
By Train
Most train services to and from the airport and Southend-on-Sea run through the centre of London and require a transfer using the underground. Journey length depends on the time of day but most routes take around 2 hours.
By Coach
While there are no direct coaches running between Southend-on-Sea and London Stansted, it's possible to make the journey with a change at London Stratford. This route takes around 3 hours 30 minutes, depending on traffic, and runs several times a day.
By Car
The drive between Southend-on-Sea and the airport takes just over an hour and is the quickest way to get between the town and London Stansted. There's the option to hire a car from us if you're flying in to visit the town and those coming up from Southend-on-Sea can book a hotel room to avoid early morning traffic before their flight.